Hover Camera Passport
is finally here
Safe, portable, foldable, and easy-to-use.
Everything you need in a flying camera.
buy now
Key Features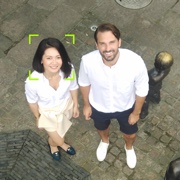 Face Tracking
Using face detection technology, Hover Camera Passport can track your face and accompany your journey.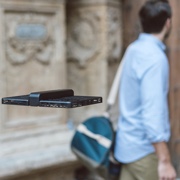 Body Tracking
Whether you're jogging, skating, biking, or street dancing, Hover Camera Passport can keep up with your activities as it follows you.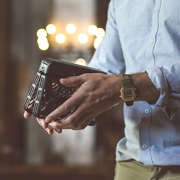 Grab & Go
Unlike drones, Hover Camera Passport's enclosed carbon fiber form factor enables you to grab it mid-air to retrieve it.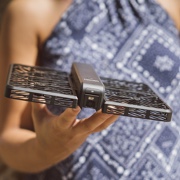 Lightweight
Hover Camera Passport weighs in at a mere 242 grams, meaning you don't need to be registered to use it in some regions.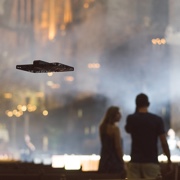 Orbit
Film yourself autonomously as Hover Camera Passport circles around you.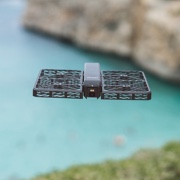 360 Spin
Capture 360 degrees of panoramic video, featuring you in your environment.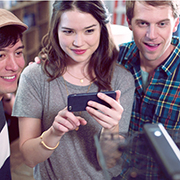 Truly Easy-To-Use
Designed to be flown out-of-the-box, Hover Camera Passport's AI actually makes flying this camera a cinch.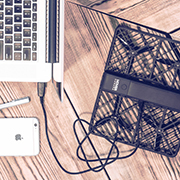 Frequent Firmware Updates
Firmware updates are delivered regularly to your Hover Camera Passport, providing robust upgrades, new features, even smarter AI, and more.
Tech Specs
Folded Dimension

182x132x33mm³

Weight

242g (including battery)

Max Speed

8m/s (17mph)

Max Service Ceiling Above Sea Level

2000m (6562ft)

Max Hovering Time

10min (no wind)

Suggested Control Distance

Up to 20m (65 ft)

Operating Temperature

5-35°C (41°F-95°F)

Wi-Fi Frequency Bands

2.4GHz; 5GHz
Sensor

1/3.06" (CMOS); Effective pixels: 13M

Lens

FOV 78.4°; 28mm (35mm format equivalent);
f/2.0; Depth of focus: 1.2-6.7m

ISO Range

100-3200

Pitch Range

-90° to +30°

Image Max Size

4208×3120

Video Recording Modes

4K: 3840×2160 at 30fps
1080P: 1920×1080 at 30fps
720P: 1280×720 at 30fps

Photo/Video Format

JPEG/MP4

Storage Capacity

32G (including system files)
Capacity

1360mAh

Voltage

7.6V

Energy

10.34Wh

Battery Type

LiPo 2S

Weight

71g

Operating Temperature

5-40°C (41°F-104°F)
Input Voltage

11-20V

Power

36W

Output Voltage

8.7V MAX

Output Current

2.8A MAX

Adapter Input

100-240V~50/60Hz, 1.0A
What's In The Box
Hover Camera
Passport

Protective
Case

Case Strap

Easy-Carry Bag

Docs

Rechargeable
Lipo Battery Pack

Charger

Adapter

USB Cable

Propeller(cw) ×2
& Propeller(ccw) ×2

Screwdriver ×2
& Screw ×12